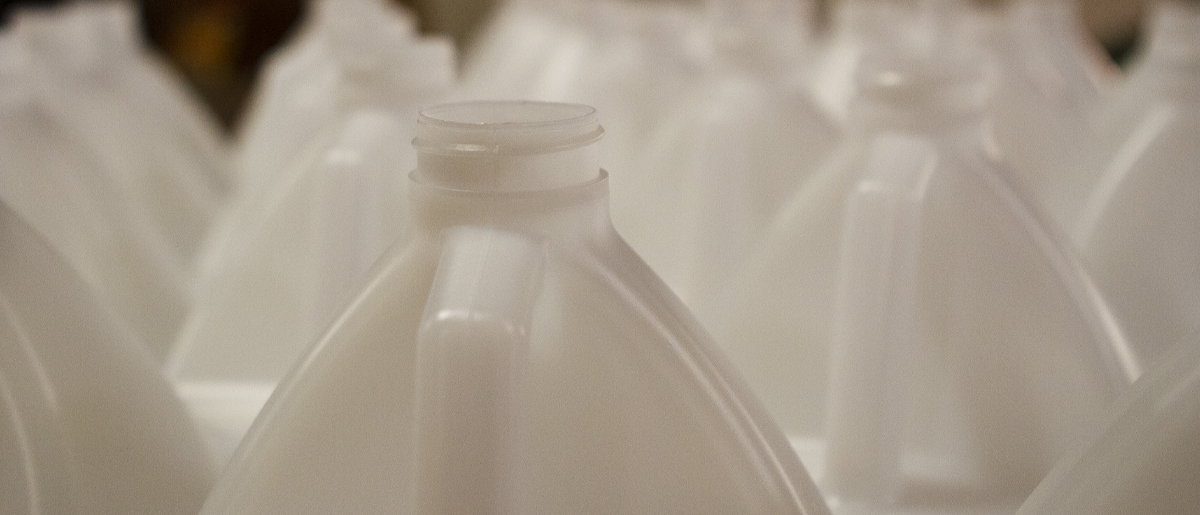 Handleware
Handleware containers offer a convenient way to handle and transport your liquid goods.  These containers can be molded with varying weight options and with custom colors for a durable option to suit your needs.
Are These Jugs Suitable for Industrial Applications?
Indiana Bottle Co. offers a variety of options to suit industrial applications. HDPE jugs offer impact resistance and have moisture-barrier properties and are compatible with a wide range of products, such as acid concentrates and some caustics. They offer good protection at below freezing temperatures as well. These jugs are available in round and square configurations.
Colors, colors, colors...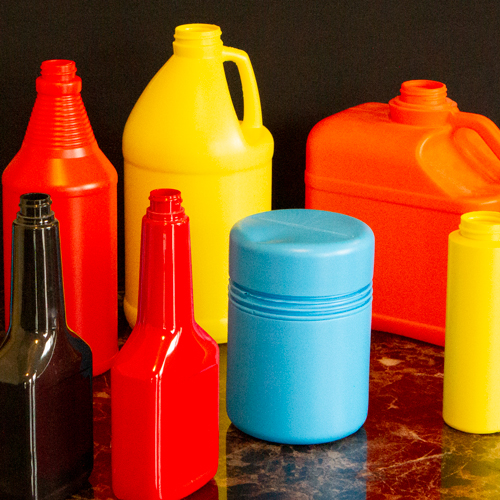 Indiana Bottle Co. offers our products to our customers in a variety of colors. We can mix virtually any color to meet your branding requirement.
We offer in-house silkscreening on most of our products.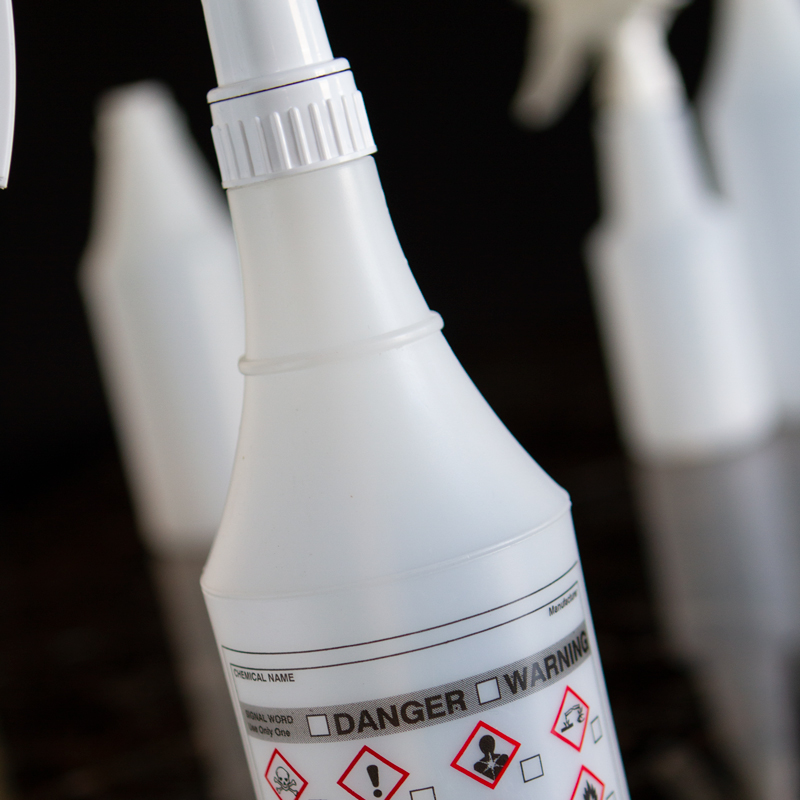 We are experienced Screen Printers. With our experienced screen department, we are able to assist your company to maximize your bottle exposure at a minimal cost. Being Indiana Bottle Co. is the manufacture of the bottles screened, we absorb any bottle scrap generated during any normal screen-printing process. This allows your company to save the cost of having to absorb any screen scrap.
| | | |
| --- | --- | --- |
| Volume | Neck Finish | Types |
| 1/2 gal. | 38-400 | Round With Handle (Uniloy Style) |
| 1 gal. | 38-400 | Round With Handle (Uniloy Style) |
| 1 gal. | 38-400 | Square With Handle |
| 4 Liter | 38-400 | Round With Handle |
Please Note!
If you do not see the exact handleware you are looking for, give us a call. Building your own mold is not as expensive as you may think!